MY PATH INTO YOGA 
What brought me on the mat and why I stayed.
Hey, I am Laura!
Adventurous yogini, creative free spirit, animal lover and nature lover. I love yoga, meditation, healthy food, spending time in the countryside and at the lake..
Already at the age of 16, my yoga practice taught me how to incorporate more relaxation and serenity into everyday life. In my professional career, my meditation and mindfulness techniques were the wild card that enabled me to start my own event agency at the age of 24. For me, yoga is the most important tool on the path to recognising oneself and freely developing one's potential.
Yoga and ancient Vedic scriptures have taught me how to find myself, what it means to accept and love myself and others, to accept challenge, to step out of the comfort zone and to pursue my dreams without compromise.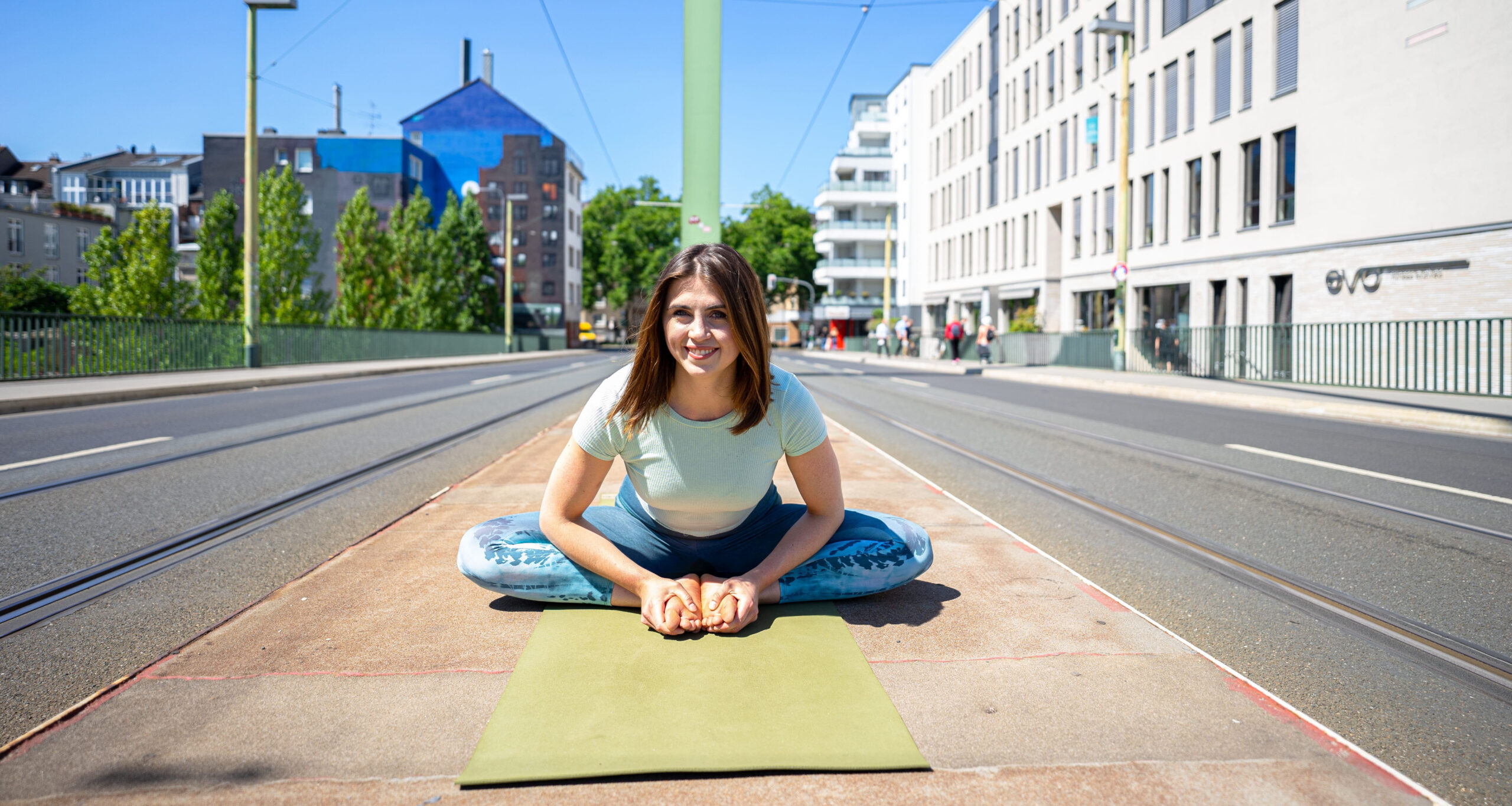 After some time and various classes later, I realised that unfortunately many yoga classes are not focused on the student's progress. I lost a lot of time, made the same mistakes and trampled on the same spot. Sanskrit terms are often used without discussing its depth with the students..
I therefore place special emphasis on giving my students the opportunity to grow in the lesson – mentally, as well as physically.
My Mission
My mission is to help you to overcome mental blocks and to live what your inner self stands for. I look forward to welcoming you on the mat and to expanding your limits together with you! I regularly run workshops and transformative retreats alongside my classes, in some of the most beautiful places in the world.
I look forward to supporting you on your path!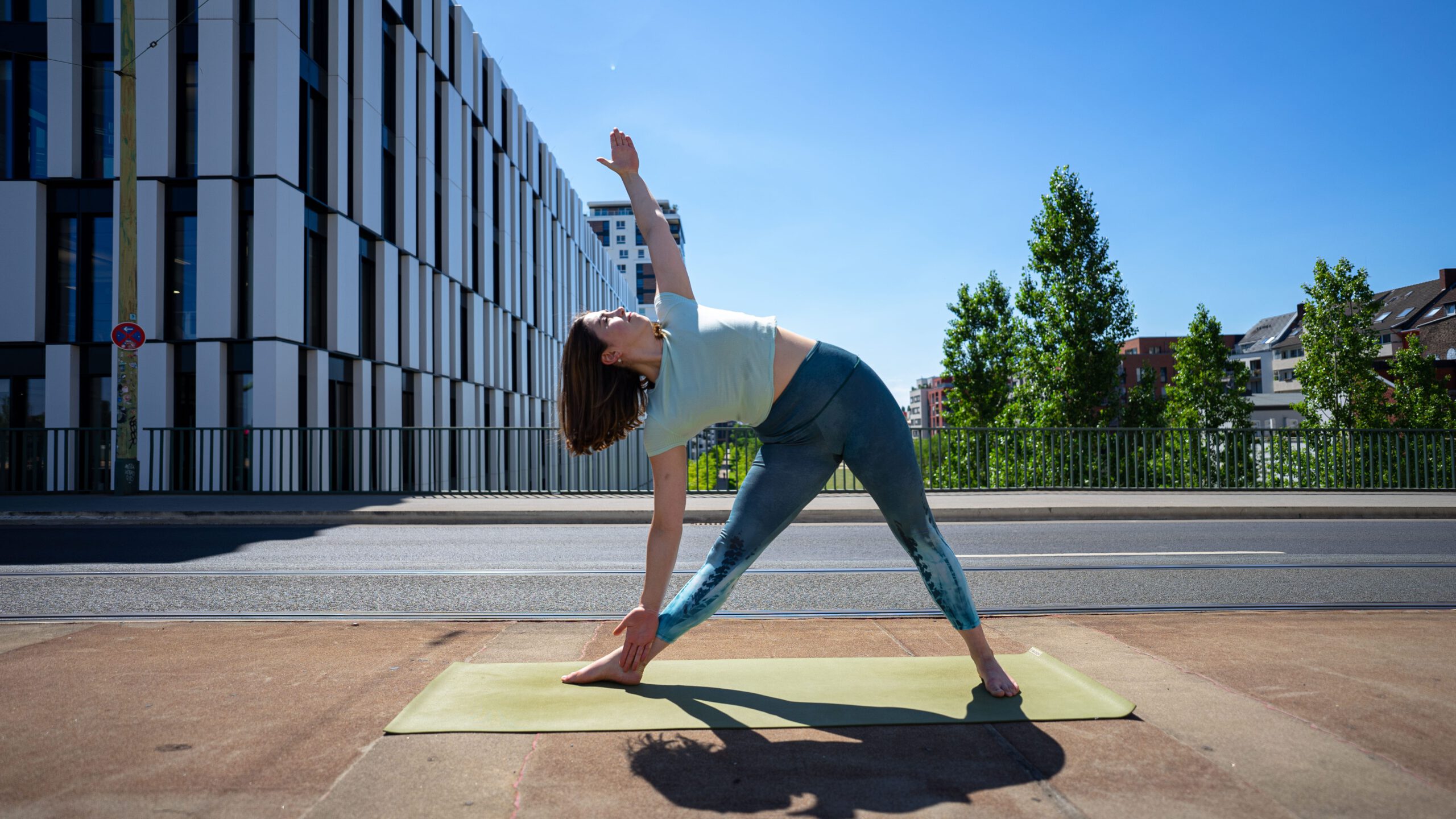 My Style
My yoga classes are a mixture of alignment, flow and 'feeling in'. It is important to me that together we create the perfect foundation upon which you can continue to build your practice and make real progress. I teach a mix of powerful poses, smooth flowing sequences, practical breathing techniques and deep relaxation. Look forward to loving verses from Vedic scriptures and interesting impulses from the yogic tradition.
On my way, two trainers have had a particularly strong influence on me: Kevin Beavers and Marjorie Favre.
Both have very unique approaches to teaching yoga. Kevin has taught me that with the right alignment and the right execution, anyone can go beyond themselves and explore their body on a whole new level. Through his activating and powerful classes I have come to know my body in a new way and have improved my practice in a very short time.
On a deeper spiritual level, no one has reached me like Marjorie Favre. Through her I have learned to use yoga to understand my innermost being. She is a woman full of positive feminine energy and my greatest inspiration.
Namaste,
Laura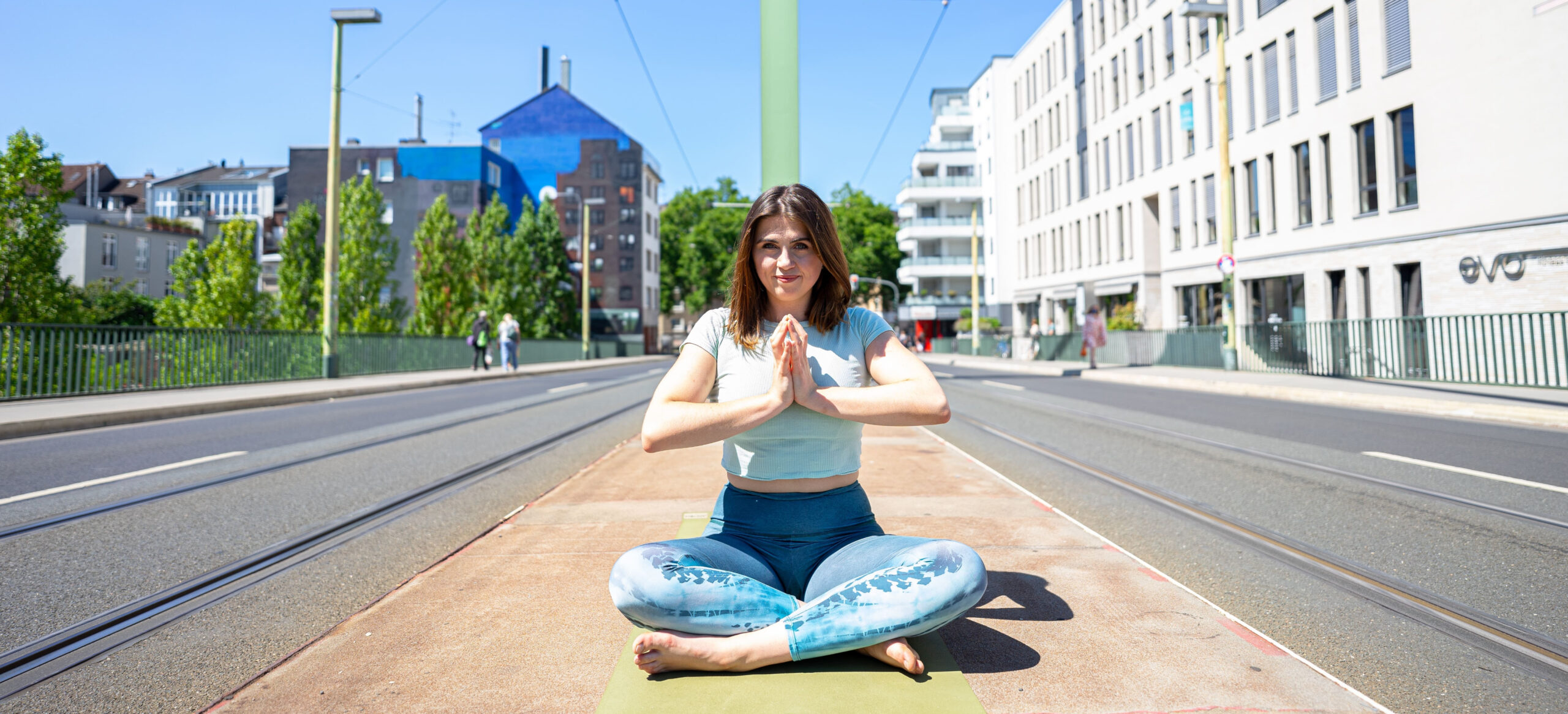 Yoga Teacher Training
200 Stunden
Jai Yoga Arts, Brooklyn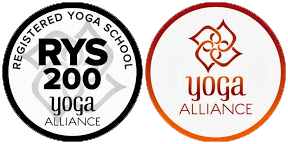 Yoga Teacher Training
200 Stunden
Shivasloft, Düsseldorf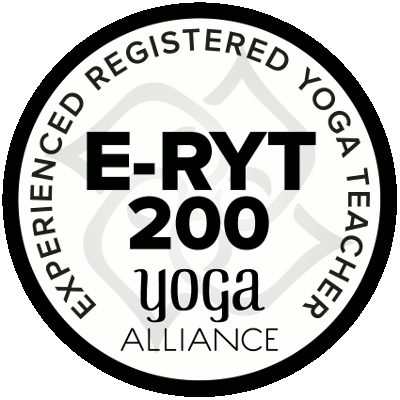 Yogi Breathing
15 Stunden
Yogabody, Barcelona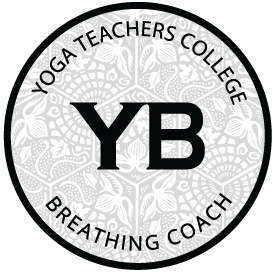 Gravity Yoga
25 Stunden
Yogabody, Barcelona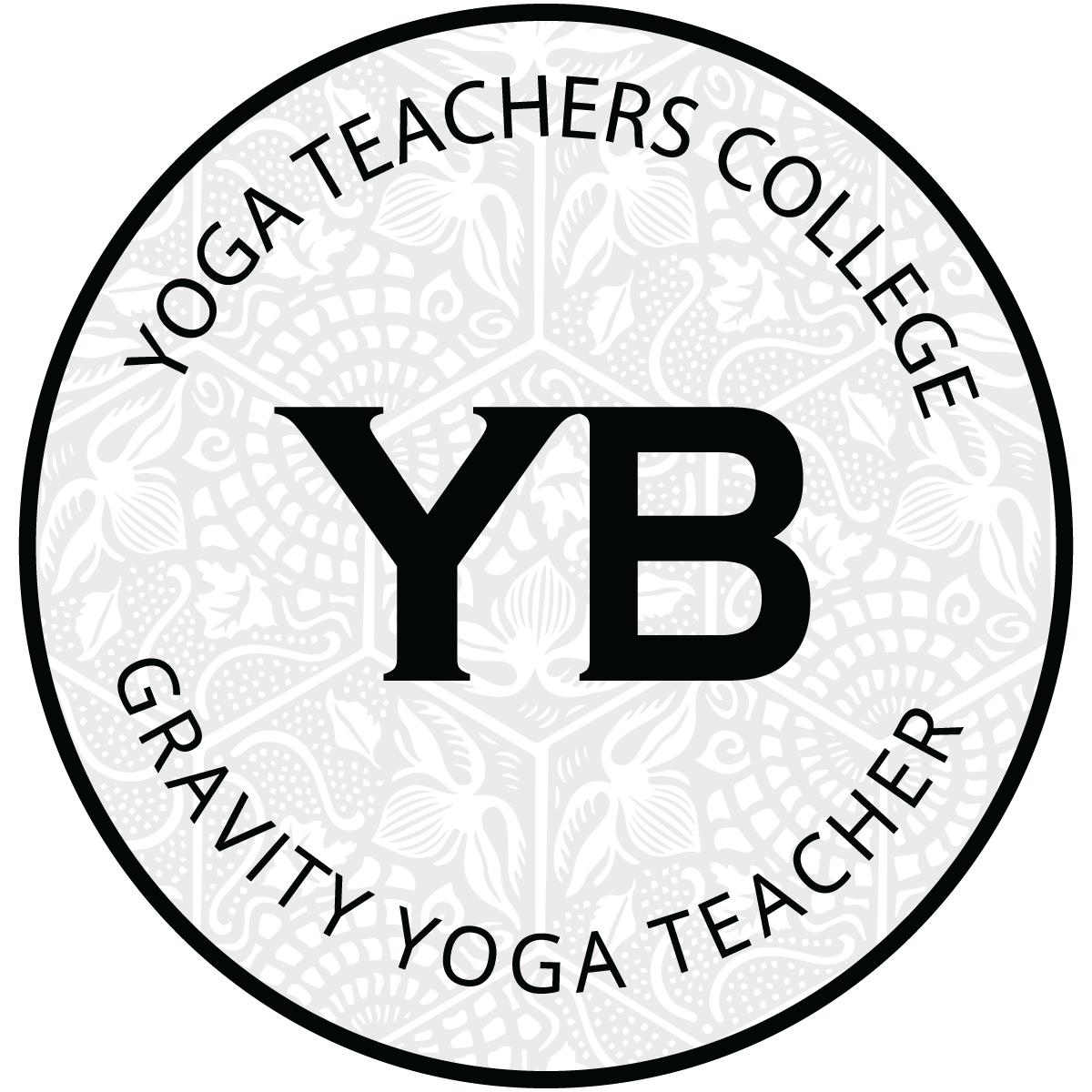 Buche dein Erstgespräch mit mir jetzt!
Du bist interessiert an Yoga, Meditation – bist aber ein blutiger Anfänger?
Oder du praktizierst es bereits seit Jahren aber erzielst keinen Fortschritt?
Ich freue mich, dich bei deinem Weg zu unterstützen!