Do you want to make your company a place where your employees feel good? Then offer yoga in the workplace – during lunch or after work right in your company. Yoga in the workplace has been proven to improve concentration, posture and performance.
Increasing workload and permanent information overload cause mental stress. Yoga has an efficient and positive effect against this. Corporate yoga is optimal for people who are looking for simple relaxation methods and cannot invest much time in sports or health programs.
Benefits of corporate yoga:
Fewer sick days and increased productivity

Improved concentration of your employeese

More pleasant working atmosphere

Plus points for the best employer among your employees/ Talents of war

Efficient and satisfied employees
I am happy to put together a yoga program specifically for your company and the needs of your employees. I like to focus on yoga and relaxation or dynamic yoga sequences with a combination of functional training. The wishes of your employees are the focus.
If you are a company interested in an introductory yoga course (8 week program) or a yoga workshop, feel free to write me and I will send you an individual offer!
During an initial conversation we can set the focus, clarify the budget and the available organizational framework.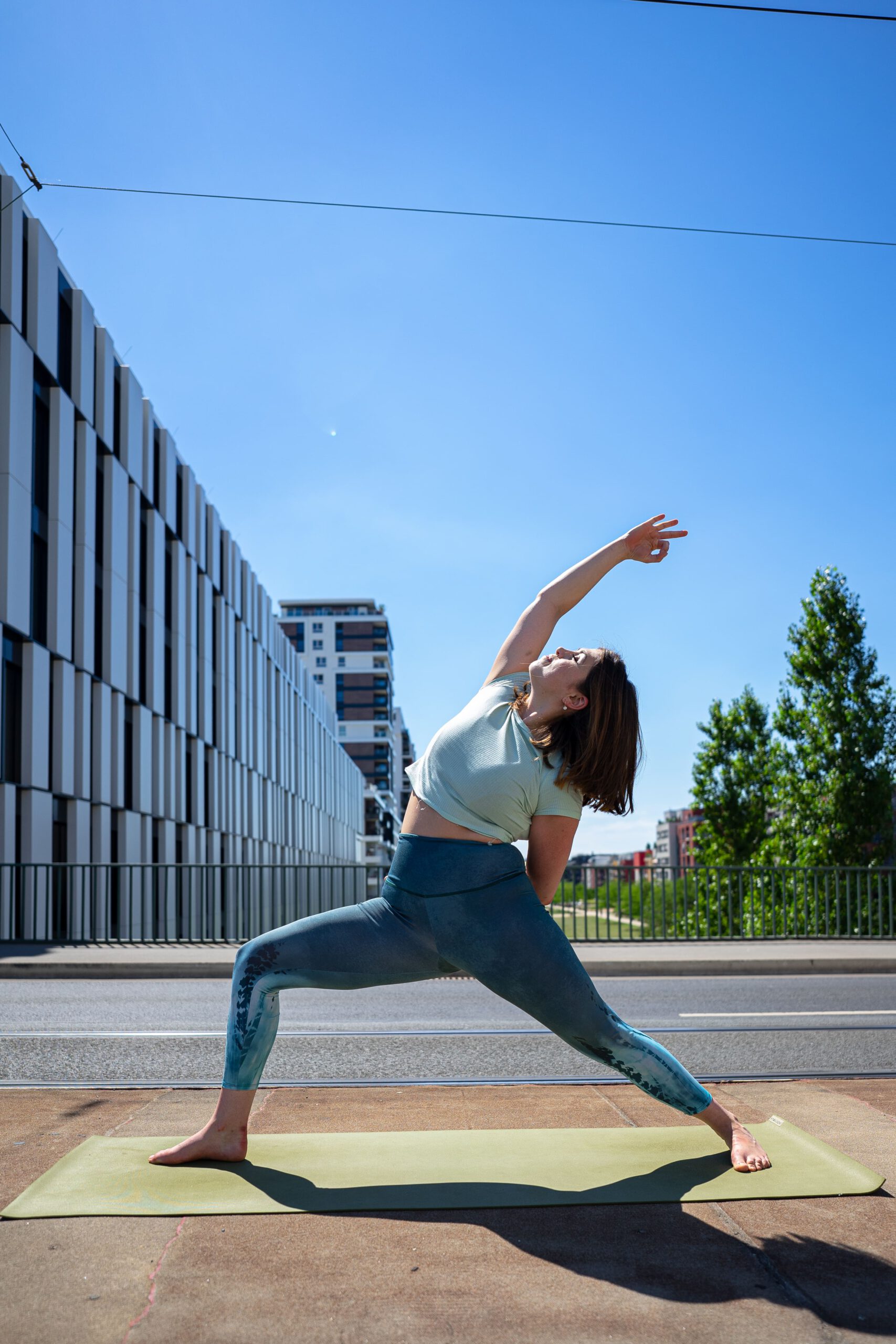 Book your first session with me now!
You are interested in yoga, meditation – but are a complete beginner?
Or have you been practicing it for years but are not making any progress?
I am happy to support you on your path!