Coming Home | Yoga for Mind & Soul
Hey, I'm Laura. Yoga for me is more than just doing asanas. Yoga is about finding unity and balance. For me it means to dive into deep feelings and thoughts. It's about breaking your own patterns, finding new ways, and discovering new possibilities and opportunities in life, to ultimately unfold freely.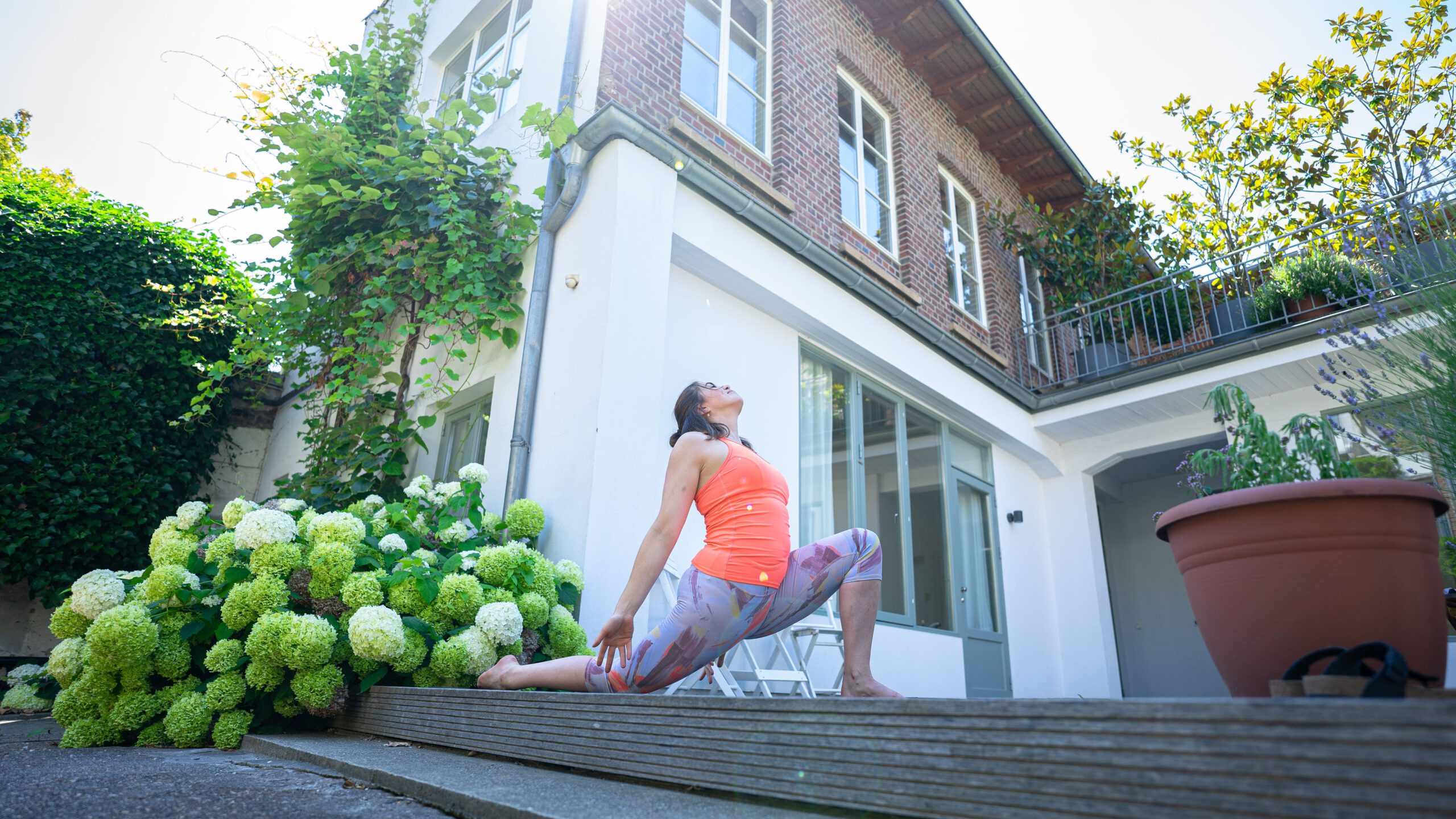 Online Yoga
Several times a week I teach online yoga for you at home on your mat..
Visit my online class schedule now!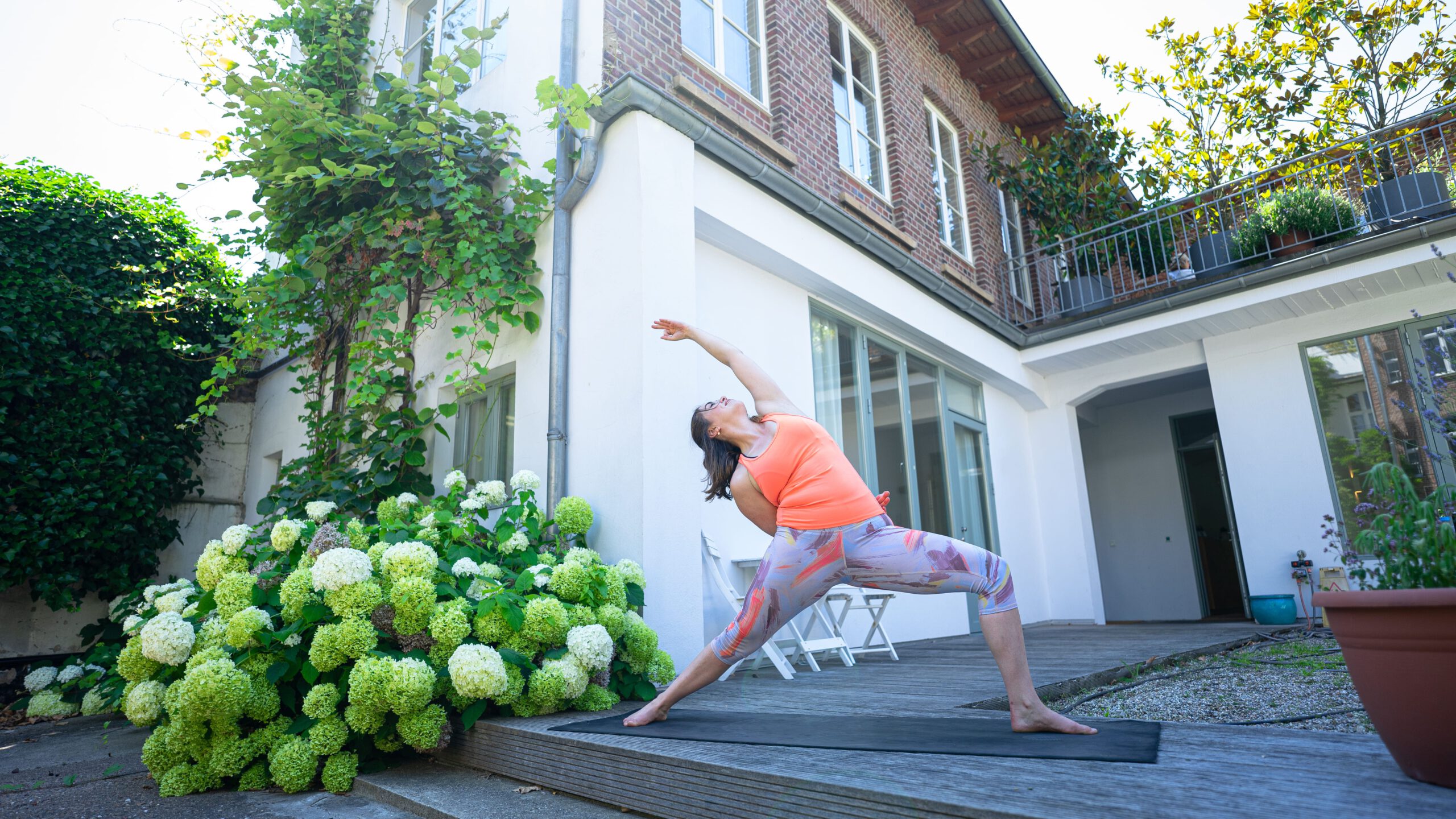 Yoga Studio
I teach in
Düsseldorf and Granada studios.
My focus is on the right alignment – static or as a flow.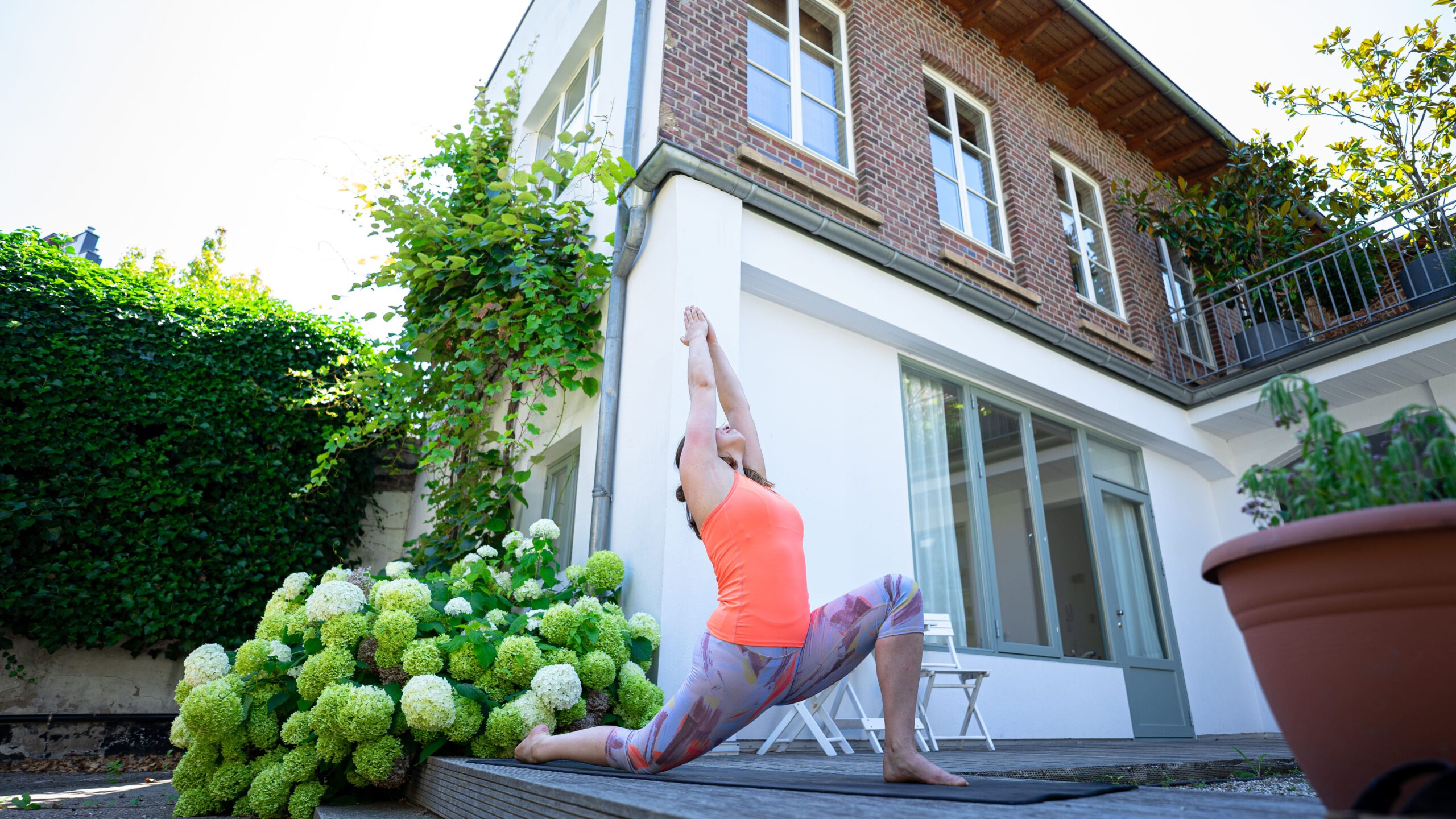 Business Yoga
For companies, I offer meditations, standing yoga, or gentle vinyasa flows. If you and your colleagues at work could also use more relaxation, feel free to get in touch.
About Me
#DoYouYoga?
Nowadays everyone thinks yoga is about something simply a crazy vegan spiritual lifestyle accompanied by various stretches….

For me, yoga is something much deeper.
For everyone yoga can mean something different, because everyone finds differently to the unity we call yoga. For me, oneness is not distancing oneself from the world or practicing constant bliss. For me, yoga is being in tune with nature, current challenges, and your own being.
And that is exactly the focus goes in my classes, workshops or retreats.
SSince I was 16 years old I practice yoga, read ancient Indian scriptures and regularly educate myself in spiritual topics.
In 2014 I already completed my first yoga trainer training (200hrs) in Brooklyn, New York. Through yoga, meditation and the study of Vedic scriptures I understand more and more what it means to find the right balance in life and to live in harmony with it.
and to live in harmony with it.
Life is a constant up and down. To master each day you need a stable and strong foundation. From an energetic flowing vinyasa class to a powerful alignment class to vitalizing meditation and breathing technique practice, if you get the basics right, you can master anything and learn to rise above. My great passion is to dive down together with you and support you in doing so.
Together we explore your limits and achieve goals that seemed impossible before.
The most beautiful moment for me is when, for example, during an asana practice, you look at me during a challenging pose (e.g. headstand), laugh in my face and say: "Oh my God! I've never been able to do that before – but now I've done it!"
I look forward to working with you to push the limits of your body and mind. Let's unleash your full potential together – for a happy and vital life.
Laura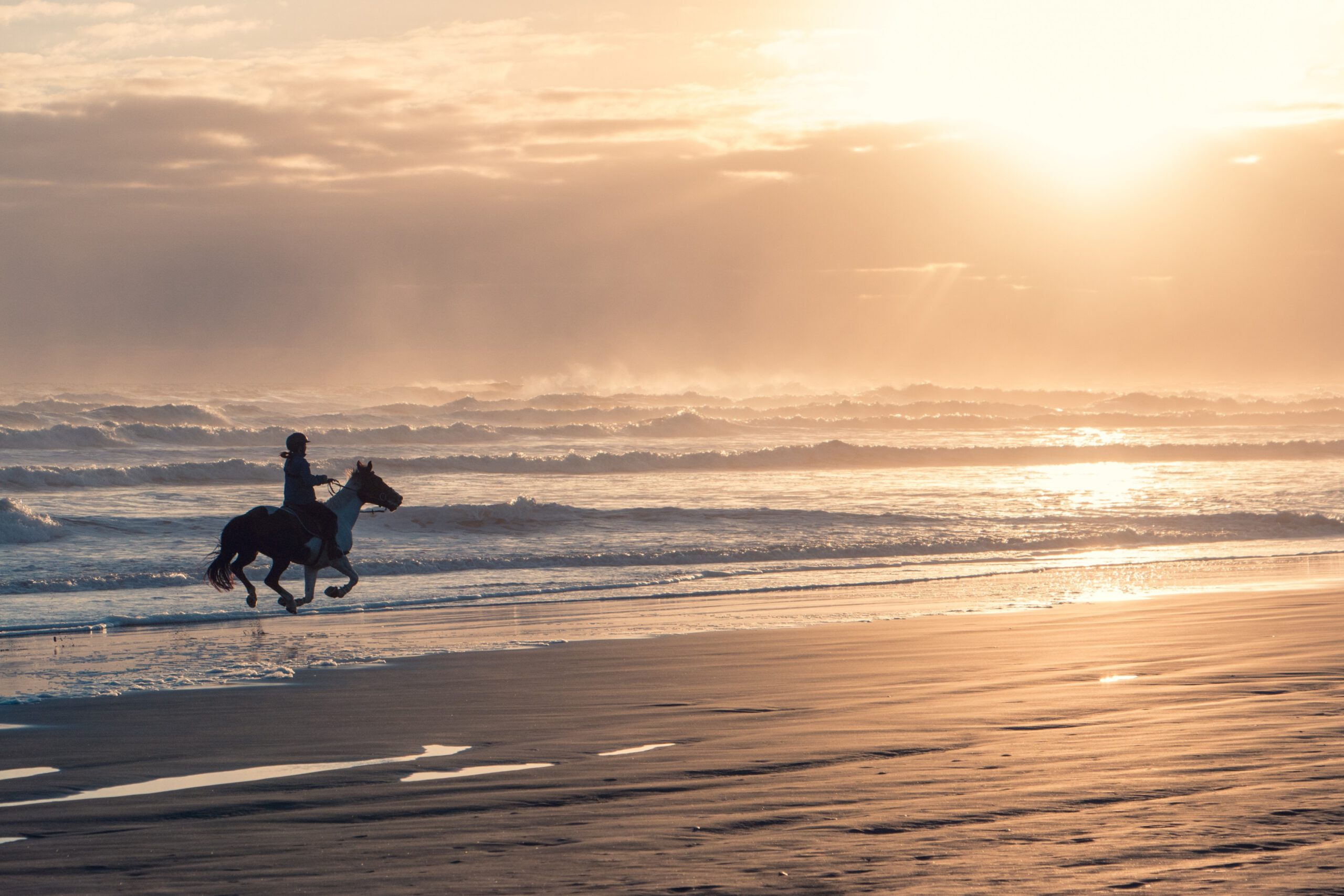 YOGA RETREAT ANDALUCIA
Malaga
17.05. – 23.05.2023
It is the perfect place to simply let your soul dangle. Look forward to a week full of relaxation, regeneration and recreation!
YOGA RETREAT BELGIEN
Weekend
Aug/Sep 2023
Three days time out in nature.
Yoga, meditation, wellness, walks & vegan food.
Everything the yogi heart desires.
Book your first session with me now!

You are interested in yoga, meditation – but are a complete beginner?
Or have you been practicing it for years but are not making any progress?
I am happy to support you on your journey!